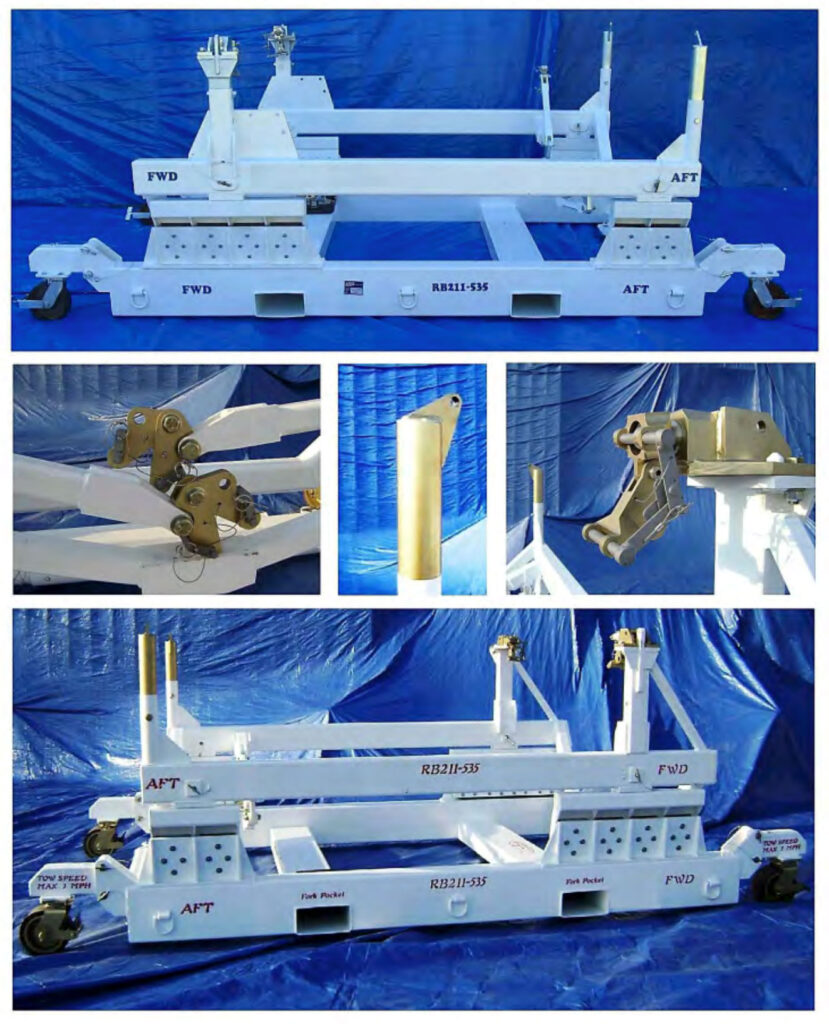 RB211-535 ENGINE STAND
Features of the RB211-535 engine stand.
RB211-535 engine stand has been proof-loaded to OEM specifications. Model 3175 consists of separate base and cradle assemblies, provides convenient features to securely transport RB211-535 engines, and includes a bootstrap compliant cradle and bootstrap adapters. The adapter to accommodate the 535E engine configuration is included.
ASG is an Original Equipment Manufacturer (OEM) & Supplier of Ground Support Equipment, Engine Tooling, Aircraft Tooling, including Covers for most aircraft and engines, as well as covers for other components, such as Aircraft Pitot Tubes, Propellers, etc.
We can manufacture most any cover to your specifications.
These Engine Stands are built to Original Engine Manufacturer (OEM) specifications:
ASG is ready to assist your company
We manufacture most of the commonly used engine stands. Our stands are available for lease or sale.