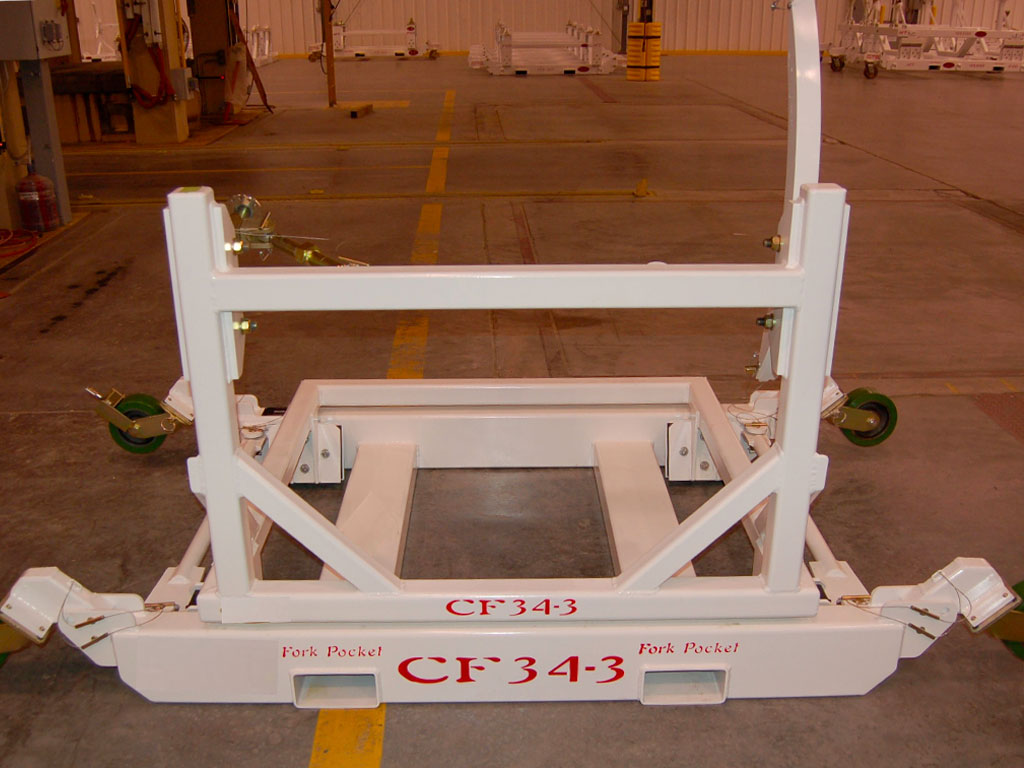 CF34-3 ENGINE STAND
Features of the CF34-3 engine stand.
The CF34 Family of engines by General Electric incorporates a unique combination of commercial airline experience and technology. The resulting in service performance has been proven to meet the dependability and value demands of both corporate and regional airline customers worldwide. Since its service entry in 1983, CF34 engines have earned an industry leading reputation as one of the cleanest and most fuel efficient engines in its class.
The CF34 is used on a number of jet airliners, including the Bombardier CRJ series, the Embraer E-Jets, and the Chinese ARJ21 under development. As of 2012, there are over 5,600 engines in service.
ASG is an Original Equipment Manufacturer (OEM) & Supplier of Ground Support Equipment, Engine Tooling, Aircraft Tooling, including Covers for most aircraft and engines, as well as covers for other components, such as Aircraft Pitot Tubes, Propellers, etc.
We can manufacture most any cover to your specifications.
These Engine Stands are built to Original Engine Manufacturer (OEM) specifications:
ASG is ready to assist your company
We manufacture most of the commonly used engine stands. Our stands are available for lease or sale.