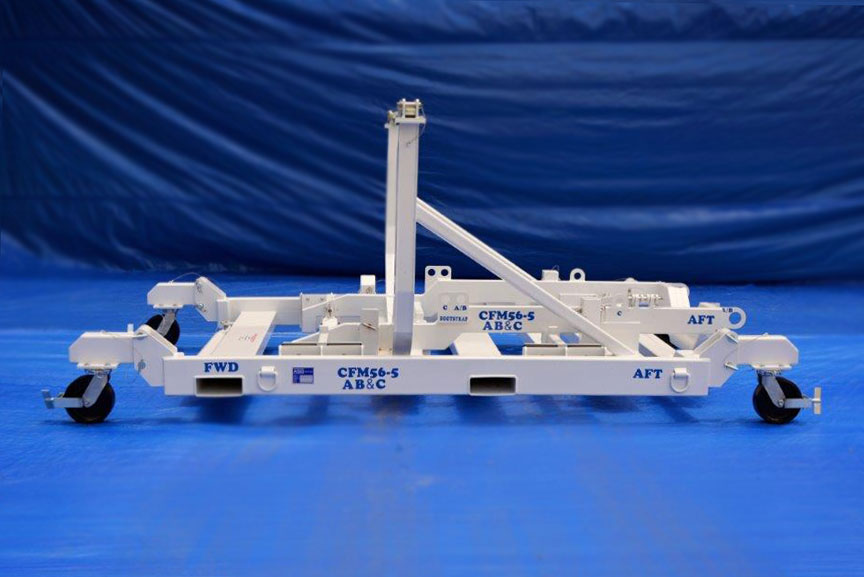 CFM56-5 ABC ENGINE STAND
Features of the CFM56-5 ABC stand.
The CFM56-5 ABC Engine Stand is designed specifically for transportation, ground handling, and bootstrapping the CFM56-5 engines used on Airbus 319/320/321 and Airbus 340 series aircraft.
ASG is an Original Equipment Manufacturer (OEM) & Supplier of Ground Support Equipment, Engine Tooling, Aircraft Tooling, including Covers for most aircraft and engines, as well as covers for other components, such as Aircraft Pitot Tubes, Propellers, etc.
We can manufacture most any cover to your specifications.
These Engine Stands are built to Original Engine Manufacturer (OEM) specifications:
ASG is ready to assist your company
We manufacture most of the commonly used engine stands. Our stands are available for lease or sale.