ASG is a manufacturer and distributer for AIRCRAFT AND ENGINE COVERS, that fall under FAA Part 121, 129, 135, and part 91 aircraft accessories.
ASG can build custom covers to clients' drawings or spec sheet as per their requirements.
ASG does build covers for smaller part 91 aircraft as well, see enclosed list of aircraft, and a few pictures.
ASG can also install a tracking device on any cover for safe tracking to prevent undesired accidents (IE: PITOT tubes)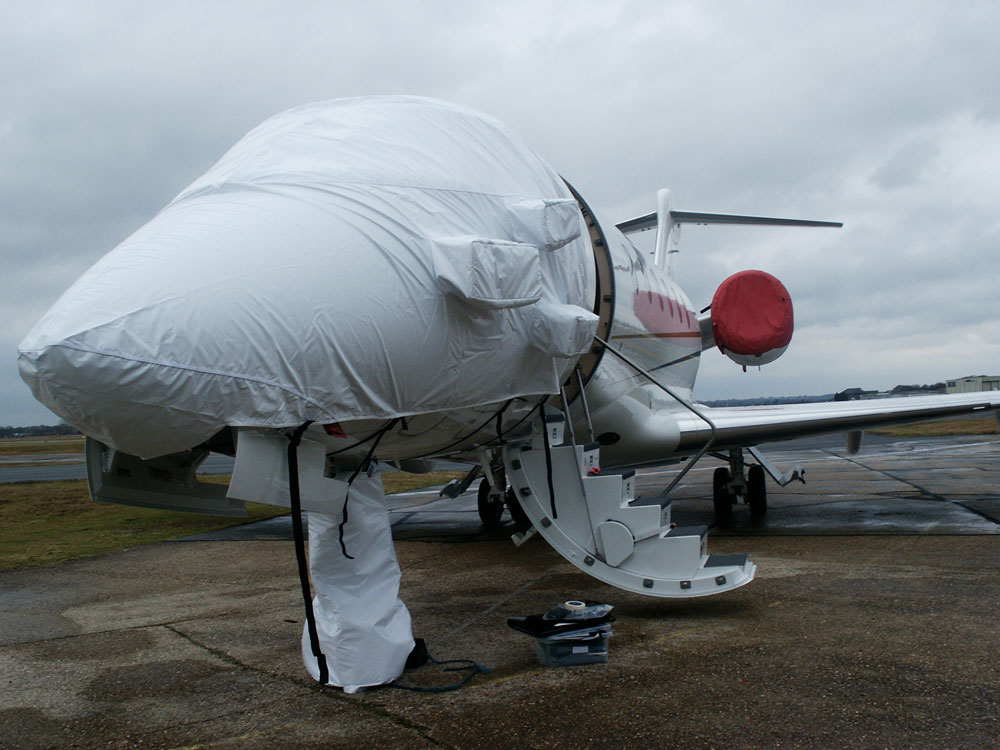 Airplanes
Jets
Helicopters
Cockpit / Canopy / Cabin Covers
Wing / Tail / Empennage Covers
Full Cover Sets (entire aircraft)
Engine Cowling Covers
Engine Inlet Plugs
Internal HeatShields (sunshades)
Fitted Hangar Dust Covers
Propeller / Spinner Covers
ASG is ready to assist your company
We manufacture most of the commonly used engine stands. Our stands are available for lease or sale.